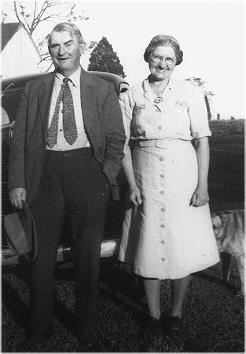 Kenneth:
Kenneth Day Ellis was born on August 13th, 1916 in Hartford County, Whiteford, Maryland, the son of Myrtle (Day) Ellis and Henry Boyd Ellis. He graduated from Slate Ridge High School and lived in Delta, PA and Whiteford, MD until 1933 when he came to York to work and live.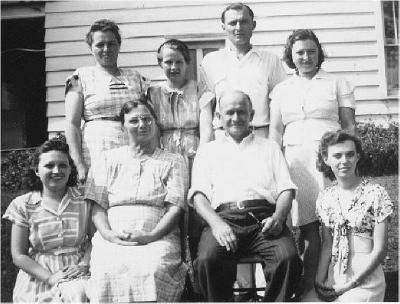 Gladys:
Gladys Evelyn Hughes was born on November 18th, 1919 in York County, Pennsylvania, the daughter of Daisy Mabel (Beck) Hughes and Irvin Hughes. She graduated from York High School.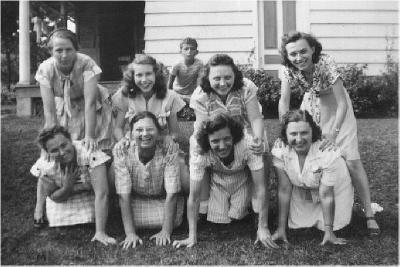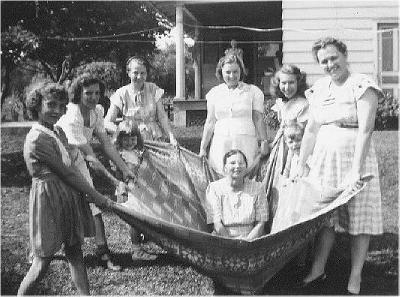 They Meet:
Kenneth worked for PA&S Small Co. in York. Gladys worked in a sewing factory also in York. When Gladys got to work in the morning, she could look out the window, see a man in his apartment across the street shaving as he got ready for work. She didn't know at the time that it was Kenneth. Soon, Kenneth's work schedule changed and he would pass Gladys on the street each morning as he walked to work. Each day, he would tip his hat and greet her. It took some time, but he got the courage to start a conversation with her, and then not long till he asked her out to dinner. When he told her where he lived, she was surprised to realize that he was the same man she used to watch in the mornings. They started "going together" May 30th, 1939 and on December 7th, 1941 Kenneth proposed marriage to Gladys. However, that same night, President Franklin Roosevelt announced that the United States is at War with Japan. They had bombed Pearl Harbor.


Army:
Kenneth was inducted (drafted) into the US Army Air Corps, June 30th, 1942. He was sent to Biloxi, MS for 3 months, then to Gulfport Field, a few miles further west. "I was very sad that he was so far away, about 1,100 miles!"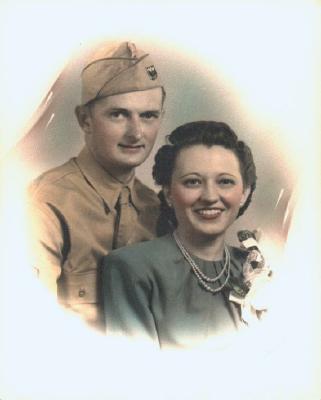 Marriage:
"Kenneth wrote often and one of his letters asked me to come to Gulfport to get married." Gladys rode three days in a train coach to get to there. "I arrived in Gulfport at 4PM, September 20th, 1942. We got a marriage license that night and the next day October 1st, 1942 at 4PM we were married in the Methodist parsonage in by the Rev, C. C. Clark." Kenneth had gotten his Private First Class stripe the day they got married. Gladys wore a blue wool two piece dress with black hat and shoes and a gardenia corsage. The Newly Weds had their picture taken at Olan Mills studio.



Honeymoon:
They got on the train and traveled 90 miles across swamp land along the Gulf Coast to New Orleans, Lousianna. They got there about 7PM, and took an evening ride on a paddle wheel steam boat down the Mississippi river.

Kenneth had a 3 day pass - Friday thru Sunday. "We stayed in New Orleans at the Roosevelt Hotel on Canal St. While in New Orleans, we toured the city, went to the French Quarter, went to a Tulane University football game, a Rodeo, and an Amusement Park on a lake." Sunday at 4PM they headed back to Gulfport. Kenneth had to be back to the Base by Monday morning at 7AM. "I stayed in the Markham Hotel there and he went back to Gulfport Army Base." All the Hotels were crowded because of wives visiting their husbands who were stationed at the Army Base.


Army Life:
"Kenneth was lucky. After being married, he was allowed to live in town with me. So we rented a bedroom in a big private home along the Gulf Coast. I got a job in a sewing factory making Army shirts and we could spend our nights together."

Kenneth spent May of 1942 thru February of 1946 in the US Army Air Corps, during World War II. He was stationed in Biloxi, MS, Gulfport, MS, San Antonio, TX, and Wichita Falls, TX. He advanced to Corporal, Sargent, and Staff-Sargent. "We lived in small apartments in small towns near the Army Base where he would be stationed. We were 'Lucky' Kenneth didn't have to go overseas."

One week while living in Gulfport, his name was put on the list to be shipped overseas the following week. "So for one week, I got up at 6AM and gave him breakfast in bed. At the end of that week, his name was taken off the list to go overseas. So, you can bet he didn't get breakfast in bed anymore. If he had gone overseas, he probably would have been killed. The war was going bad for the US. Thousands of men were being killed. I guess his mother and I prayed him out of it and we had 52 and a half Happy years together!"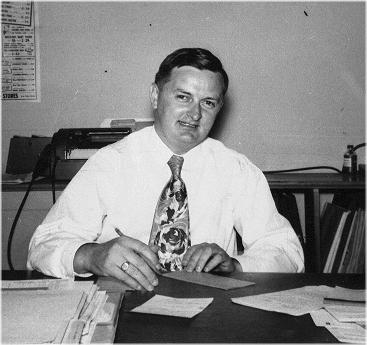 After the War:
"We came home from the War in February of 1946. Kenneth went back to work at P.A.&S. Small Co. where he had worked before the War and I got a job at the Dentist Supply Co. where they made artificial teeth."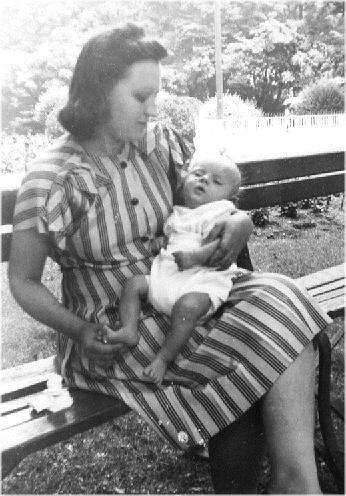 Kenny Jr.:
Gladys worked for about a year and then on May 30th, 1947, Kenneth Day Ellis, Jr. was born. They were living in an apartment on Hamilton Ave. at the time.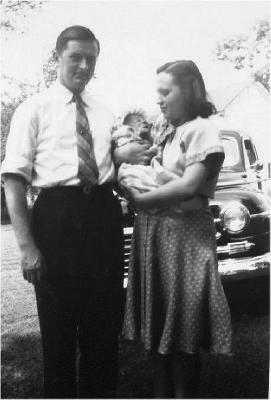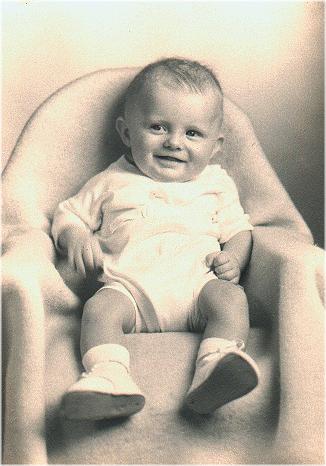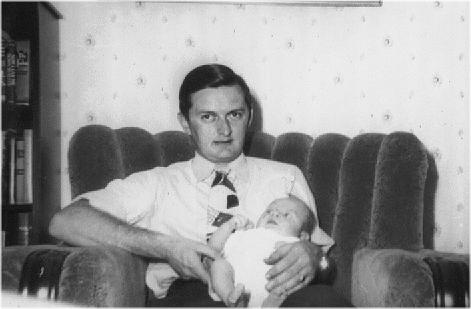 New House:
In September, 1948, Gladys, Kenneth, and Kenny Jr, moved into their new house in Fayfield at 501 S. Harlan St. in East York. "We got our first Television set. We had a 1946 Plymouth car and in December 1948 we bought a Nash." They had saved enough money to buy furniture and a new car while Kenneth was in the Service.

"We lived in our house in Fayfield for twelve years. Kenny Jr. had many friends. Fayfield was a fast growing development with young couples with children." The house was built on a corner lot which cost $1,300 and the house cost $7,500.

Gladys, Kenneth, and Kenny became members of Advent Lutheran Church in York, PA.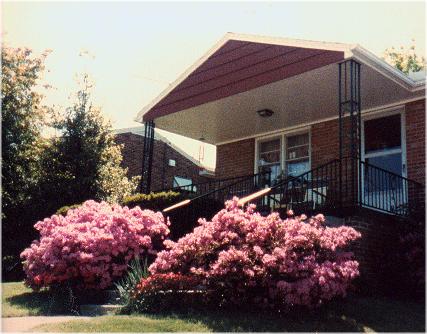 Move to Haines Acres:
In March of 1960 they sold the house in Fayfield and bought a new house in Haines Acres. It was a high rancher, 3 bed rooms, living room, dining room, kitchen, recreation room downstairs, a bath and a half, a two car garage, and a nice front porch with a wonderful view. It cost $19,900. Kenny Jr. was 13 when they moved to Haines Acres.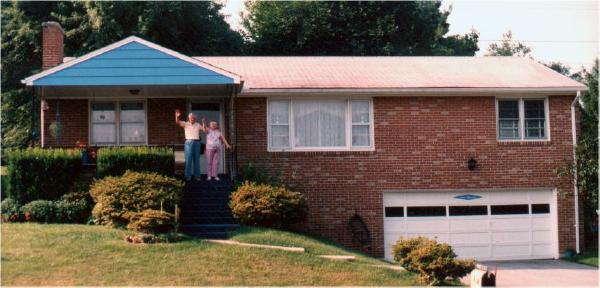 Ken meets Dawn:
After college in 1968 Kenny Jr. got a job at the York Telephone Co. Dawn Seward was working there also as a Telephone Operator. They met and started dating on January 17th 1970. On August 21, 1971, they got married. "Ken and Dawn lived with us for their first six months. In February 1972, they bought a new 2 bed room mobile home in Thunder Bird Court in Weigelestown."


Grandson Scott:
On August 20th 1973, their grandson Scott was born. From February to July 1974, the Telephone Co. sent Ken and his family to Myrtle Beach, SC for training. During July 1976 thru February 1977 the Telephone Co sent them to Kingsport, TN.


Granddaughter Krista:
When Ken and Dawn came back from Tennessee, she was pregnant with Krista. They moved into an apartment in Cedar Village for three months. On May 27th 1977 they bought a new house in Loganville, PA. Krista was born October 22nd 1977.


Move to Florida:
Ken, Dawn, Scott, and Krista stayed in Loganville until September 6th, 1980. Then Ken got a job with Siemens in Boca Raton, FL where they settled into a one year old house. Scott was seven and Krista was nearly three. Scott, attended Advent Elementary Middle School and Krista soon entered Advent Early Childhood School and then went on to Advent Elementary Middle School. Scott graduated from Spanish River High School in June of 1991 and then went to Palm Beach Community College to study Computer Science. Krista graduated from Spanish River in June of 1996 and then attend the Ft. Lauderdale Art Institute where she studied photography.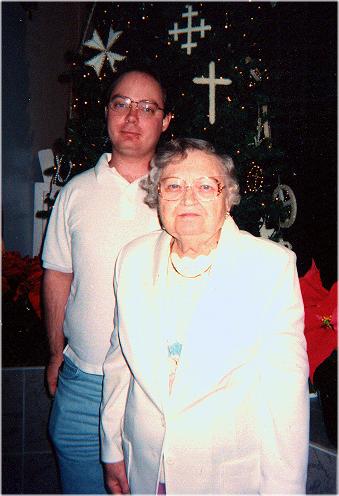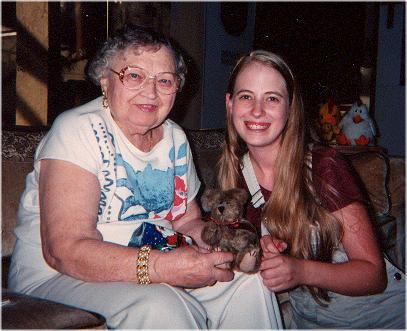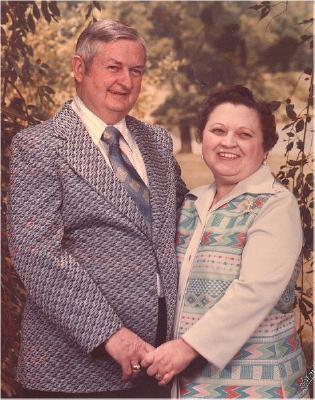 Second Honeymoon:
In 1982, after 40 years of marriage, Gladys and Kenneth went back to see Gulfport and New Orleans again and then continued on to Florida to visit their son Kenny and his family.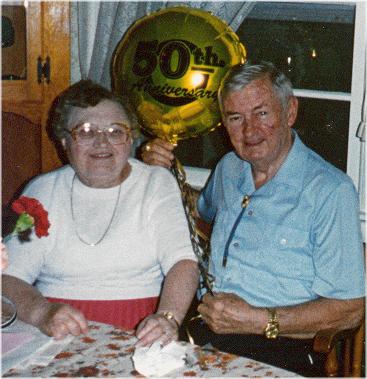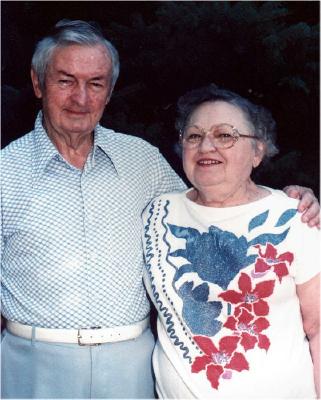 Kenneth passes:
Kenneth worked for PA&S Small Co. for 43 years. "We had 2 new houses, 6 new cars, 8 used Cadillacs, nice vacations, and most anything we wanted."

Gladys and Kenneth visited Kenny Jr and his family over Christmas 1993. They planned to return home shortly after the new year. However, when they were ready to leave, they checked the weather in Pennsylvania and found it was snowing, so they decided to stay another week. The next week, they checked the weather again - still snowing. They ended up staying a whole extra month. Actually, it was a blessing in disguise.

During that extra month, Kenny Jr. and Kenneth got to spend some time together in prayer. They talked about Jesus, his death on the cross to pay for our sins, and his free gift of forgiveness and everlasting life for those who believe. Kenny felt assured that his dad is "Saved". Shortly after they returned home to York, Kenneth Day Ellis Sr. had a stroke - 9AM, Tuesday, February 21st. He was in the York Hospital a week but never regained consciousness. He died on Monday, February 28th, 1994, 11:10AM . Gladys and Kenneth had been married 52 1/2 years.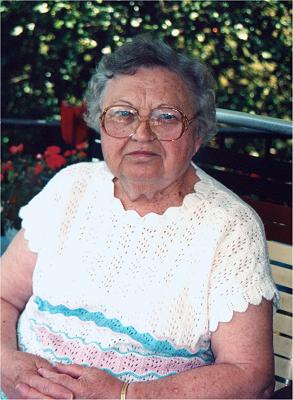 Gladys passes:
Gladys continued to live in their house in Haines Acres until October of 1998. By then, the house was getting to be too much to take care of and she was having difficulty with steps. Kenny and Dawn came to visit her and encouraged her to move down to Florida to be closer to them. During that visit, Kenny got to spend time with his mom discussing life, death, and God. They talked about Jesus and salvation and Kenny got the assurance he needed that his mom is "Saved" too.

Gladys she moved to Boca Raton. FL and stayed at Advent Square, the church's retirement community. In November of 2000, Gladys had a fall and broke her hip. She had hip surgery to repair it, but continued to have difficulty walking. She needed a 24-hour aid to live with her. On April 9th, Gladys had a stroke. She became unresponsive and went into a deep sleep. She only awoke once for a moment, saw Kenny, said his name, and then closed her eyes again. She lasted until 3AM, Tuesday, April 17th 2001. She was 81.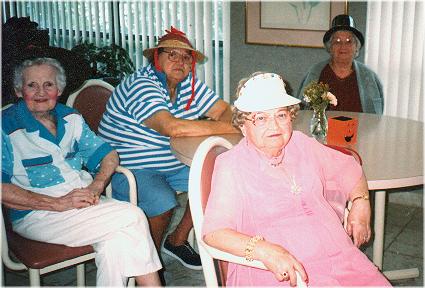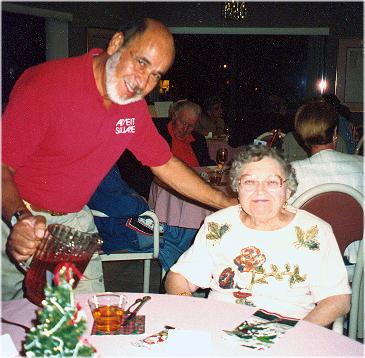 Gladys' letter to Kenny:
Please don't "mourn" for me. Kenneth and I have had a good life. He was loving, kind, and gentle. I guess I was a bit "feisty" at times. We enjoyed the same things and were happy together. When you came along, we were a family and I felt our life was complete. I used to think no one could love a child more than we "loved" you. I think you will agree we had a good life together and now you have raised a family of your own. The only regret I have is that I couldn't spend more time with your children when they were growing up. I doubt that I will live long enough to see any great grand children. You were a good family and never caused me any "heart ache". When I know you are happy, then I am happy. You have been "richly blessed" and so have I. I guess it is better that we didn't live close together. I probably would have bossed too much. So don't "mourn" for me when I am gone. I will be glad to be with "Kenny" and the rest of the family. I love you all and may God keep you in His care.

Gladys E. Ellis






Send comments to Ken Ellis .
Web Page by www.kodachrome.org