Shortcuts to Pictures: Map - Day 1 - Day 2 - Day 3 - Day 4 -
Day 5 - Day 6 - Day 7 - Day 8 - Day 9 - Day 10 - Day 11 - Home
Ken & Dawn Ellis
Day 4, Thursday, July 1st
We set out early, driving through the Shoshone National Forest to our destination of Yellowstone National Park in Wyoming. We traveled along the Grand Loop road, to Artist Point on the south rim with magnificent views of Yellowstone Canyon and the spectacular Lower Falls. We saw the geyser basins with the bubbling mud Paint Pots. They make you wonder whether God used these Paint Pots to dip his brush when he was painting creation...

We stopped at the Yellowstone Lodge for lunch and, of course, the hourly "blow" of Old Faithful, Yellowstone's most famous geyser. We spent the night in Yellowstone Park and got to take a casual evening stroll around the flow stones produced by the hot springs. In the parking lot of the lodge, we got an up-close look at a young elk.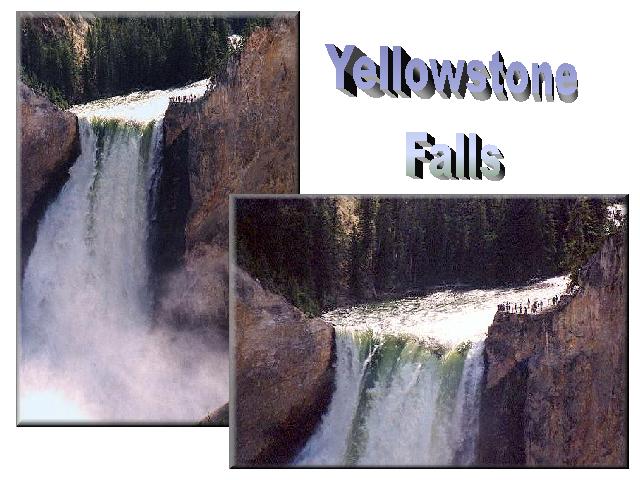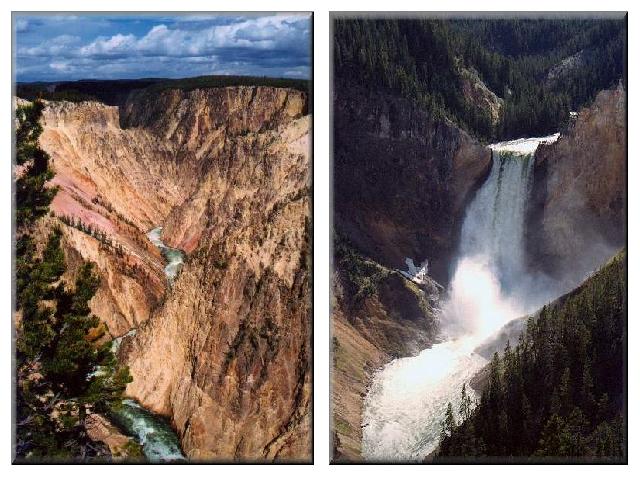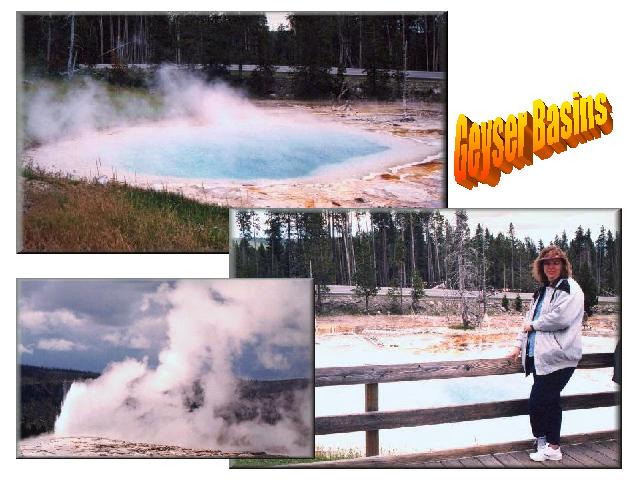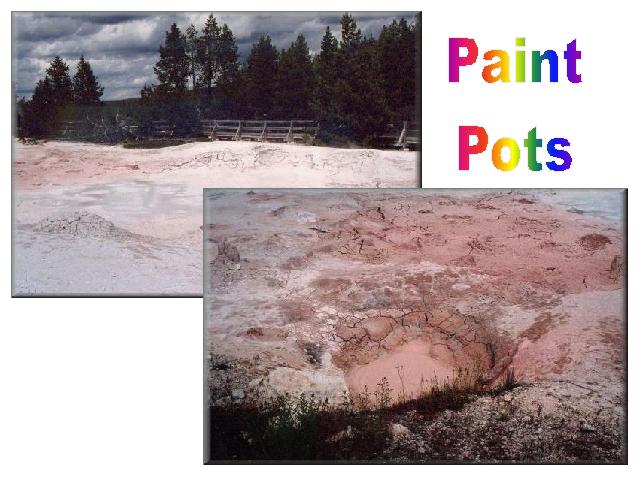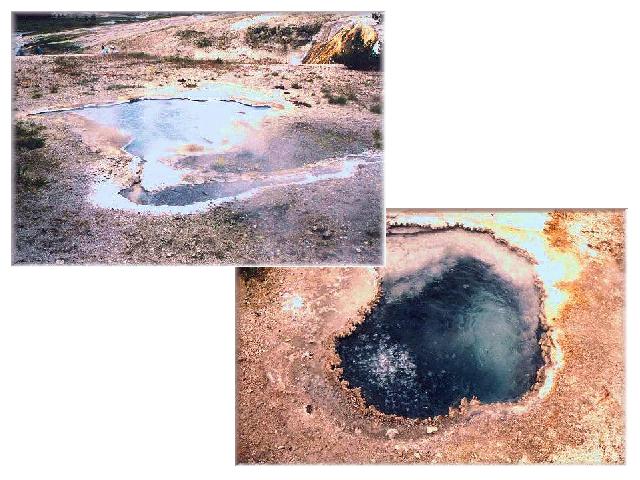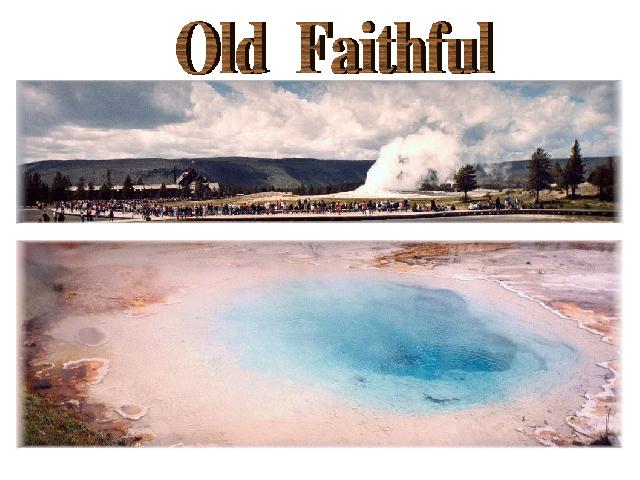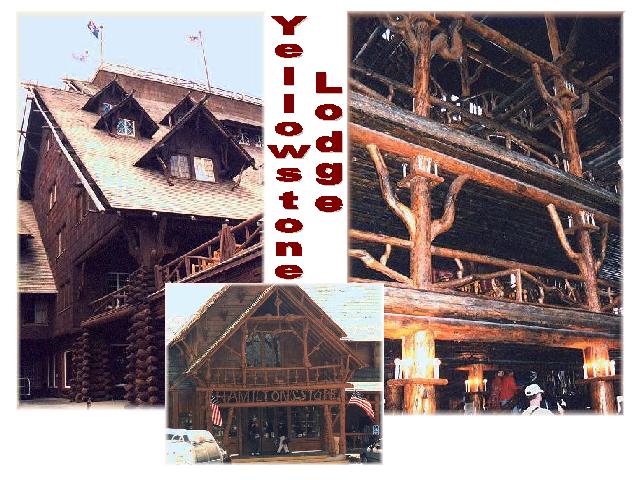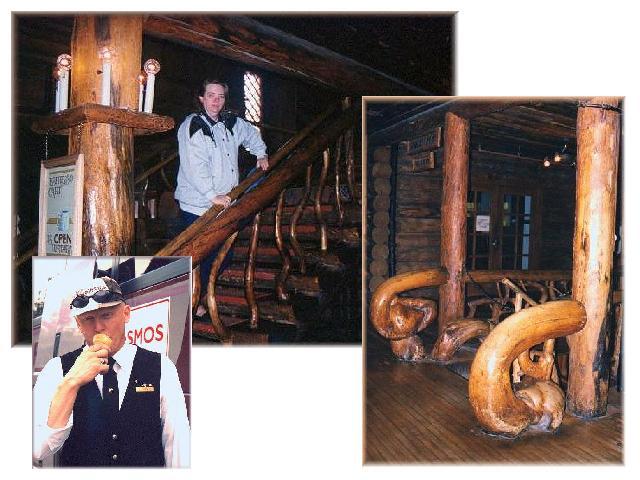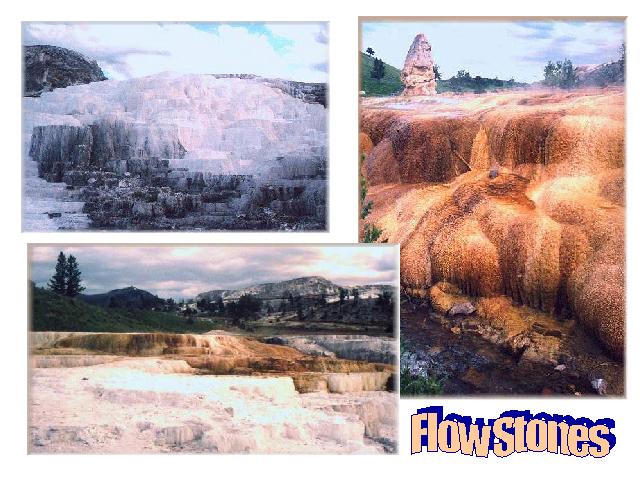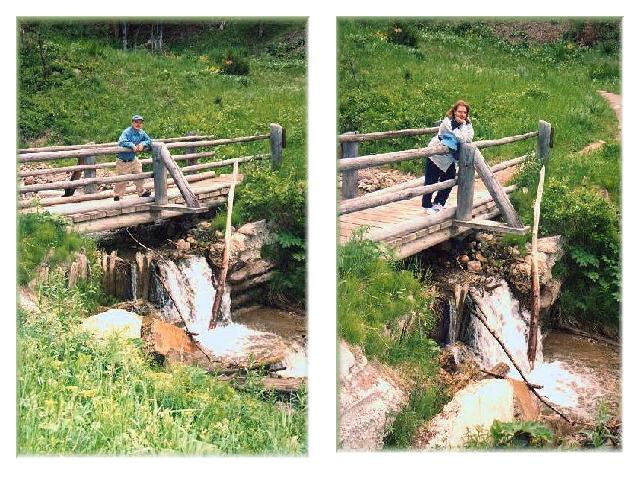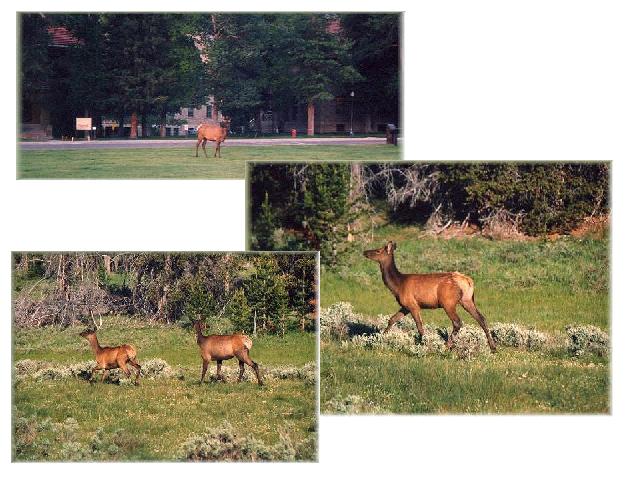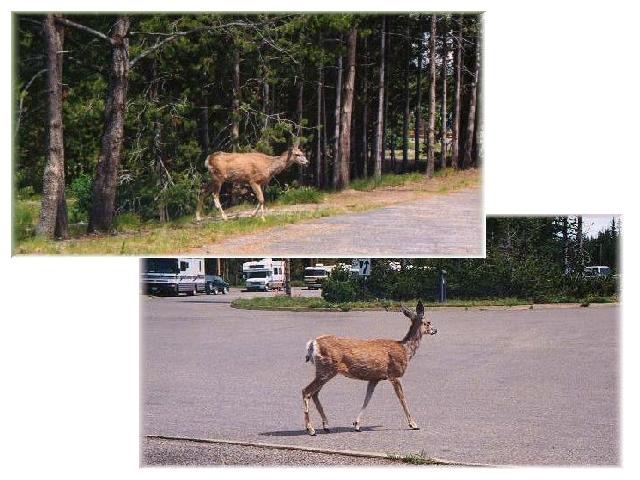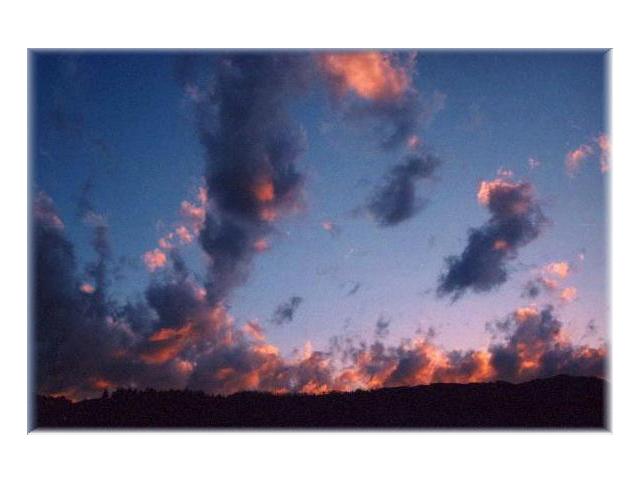 Please visit the Home Page of Ken & Dawn Ellis at http://www.kodachrome.org/ellis.
Our EMail address is KenDawnEllis@kodachrome.org.
Shortcuts to Pictures: Map - Day 1 - Day 2 - Day 3 - Day 4 -
Day 5 - Day 6 - Day 7 - Day 8 - Day 9 - Day 10 - Day 11 - Home
Ken & Dawn Ellis