Ken & Dawn Ellis
Vacation 2001
Mackinac Island - Great Lakes - Niagara Falls
Day 3 - Monday, August 27th, 2001
Monday, we visited Bronner's Family Christmas Wonderland, the largest Christmas decorations store in the world! The place is so big they divide it into zones! We heard one woman entered the store in September and didn't find her way out till after Thanksgiving!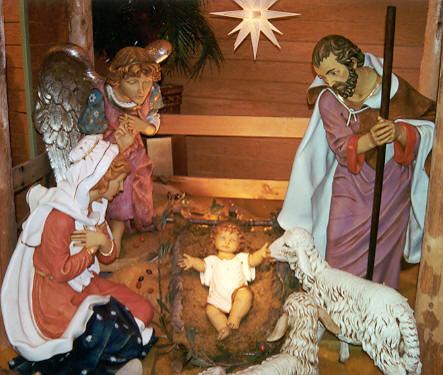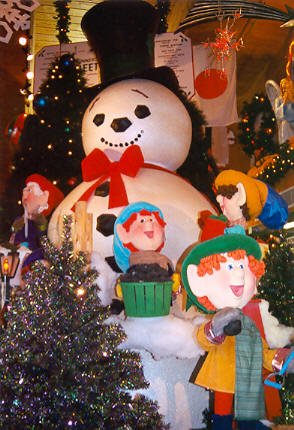 As we traveled north, we stopped briefly at a church with an enormous cross with the figure of Christ.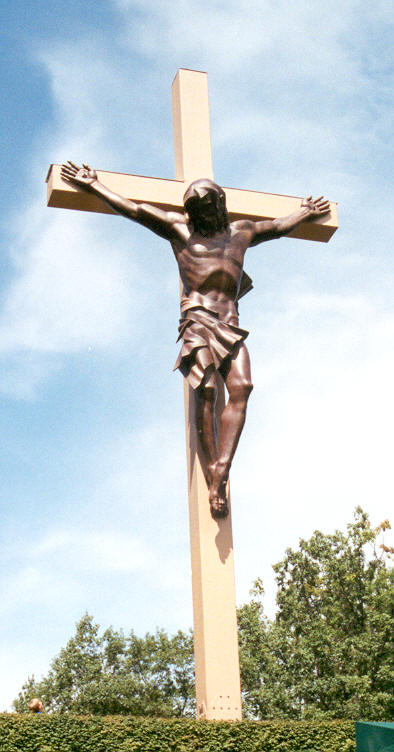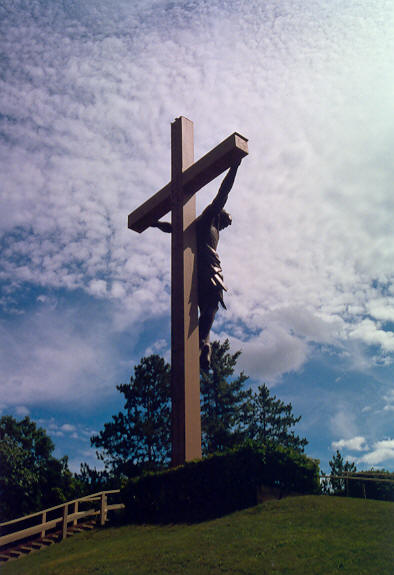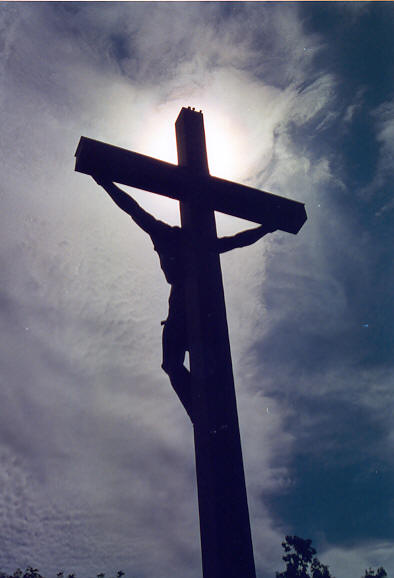 Continuing on, we left lower Michigan behind, crossed the Big Mac Bridge to the upper peninsula. Three of the largest freshwater lakes on the face of the globe form the peninsula's shoreline.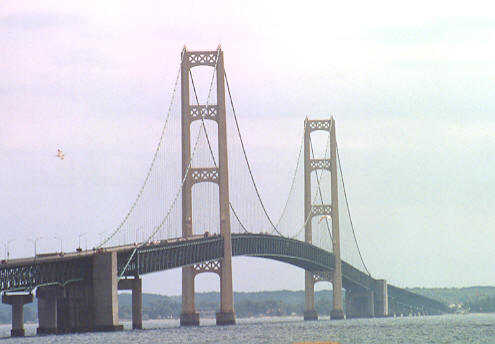 In order to get to Mackinac Island, we boarded a ferry for a 15 minute journey.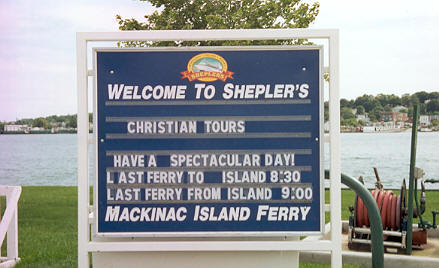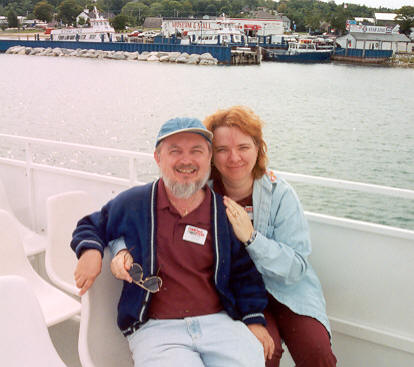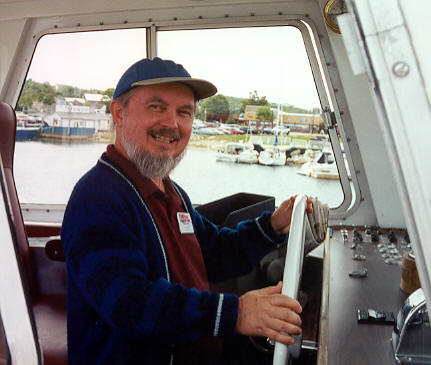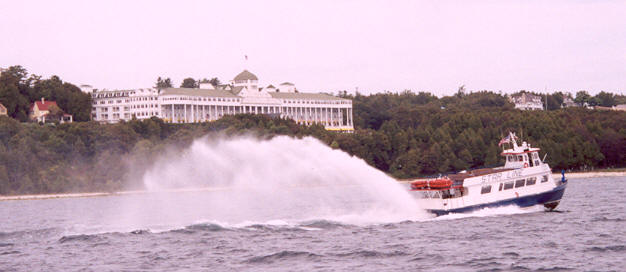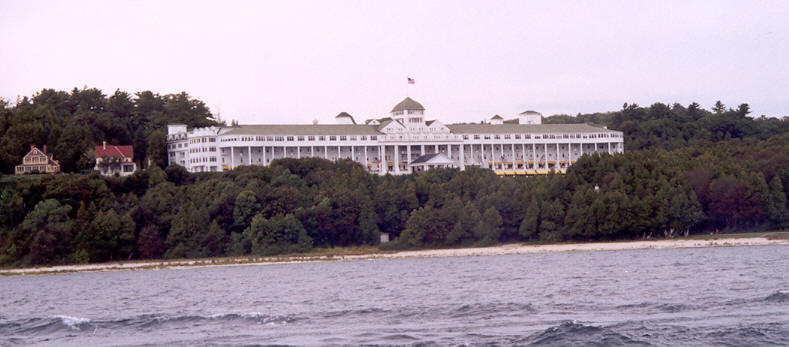 As we stepped off the ferry onto the dock at Mackinac Island, it was like stepping back in time. There are no motorized vehicles on the island, just horses and bicycles. We boarded a horse drawn carriage. for our ride to the Grand Hotel where we spend the next two nights. The Grand Hotel certainly lives up to its name. Its stands majestically on a hill crest looking down over the town below and out over the lake. The colonial white columns that line the front of the Hotel give it unmatched style and class. The front porch lined with rocking chairs stretches longer than a football field. And the bar on the fourth floor has a unobstructed view that stretches from sunrise to sunset.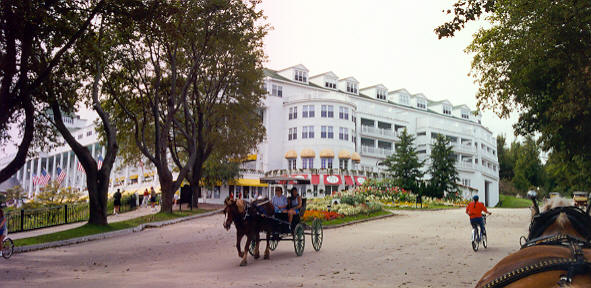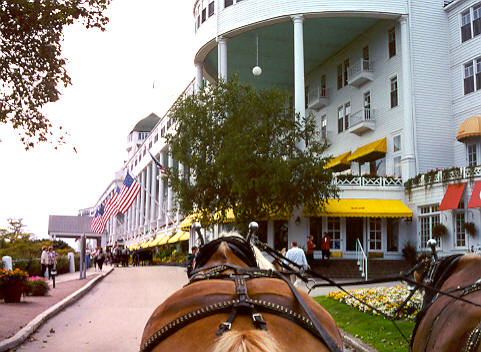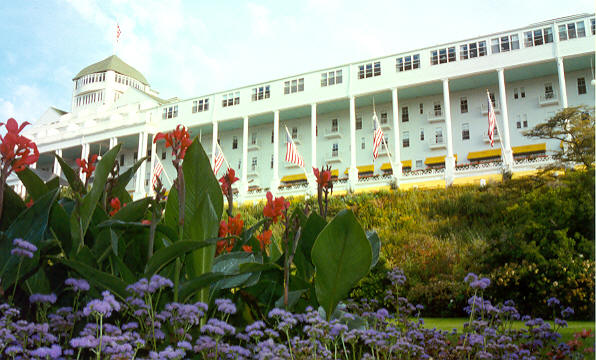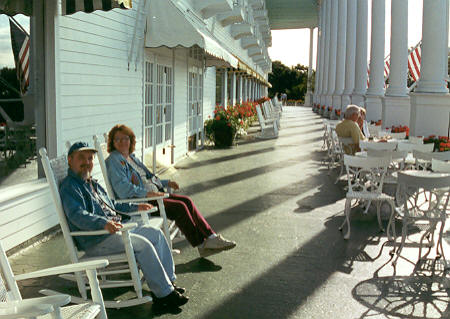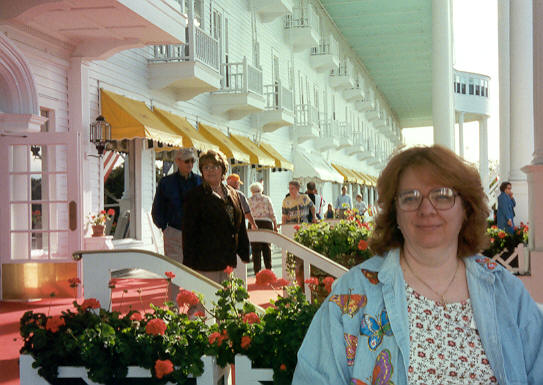 Meals at the Grand Hotel are something to write home about. The dining room seats 500 and you are served in style by waiters in formal atire. After 6:00 PM, coats and ties are required inside the Grand. Dinner is a formal occasion and possibly the high point of any day. Each evening the chefs bring out their masterpieces. Dinner is a five course extravaganzas!

After getting through the first four courses, my belt was beginning to feel a little snug. But the best was still to come! For dissert, I chose the 'Grand Hotel Pecan Ball', a perfectly formed round ball of the finest vanilla ice cream rolled with a thick covering of candy coated pecans, and resting on a bed of hot fudge! To Die for! I calmly told Dawn, "we're not leaving here till I eat every bite of this - no matter how long it takes!'

We took an evening stroll up the hill from the Hotel's location. The sun was setting across the lake, beside the Big Mac Bridge as we walked by some of the most magnificent Victorian houses we had ever seen.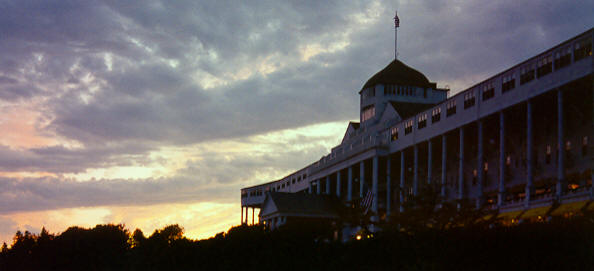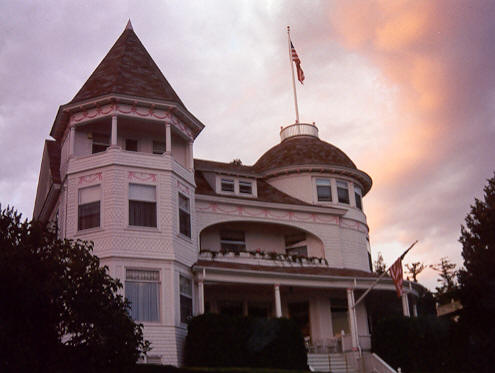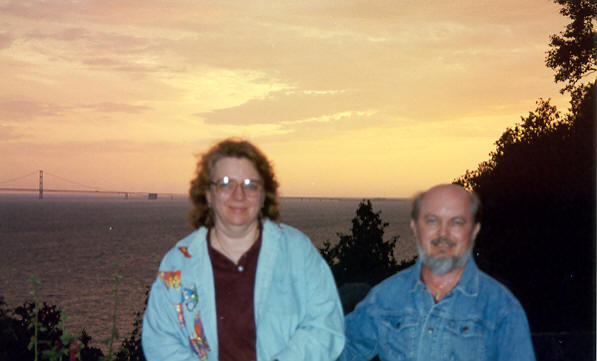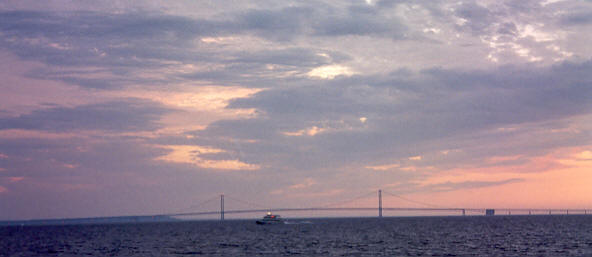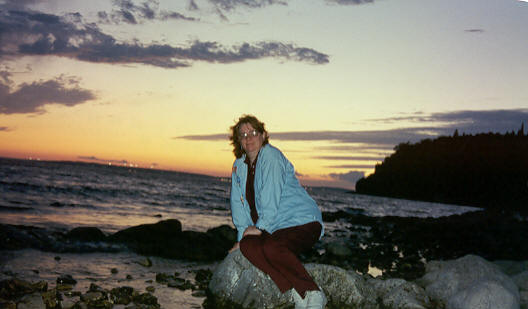 Shortcuts to Pictures: Day 1 - Day 2 - Day 3 - Day 4 - Day 5 - Day 6 - Day 7 - Day 8 - Day 9
Vacation 2001 - Ken & Dawn Ellis