Ken & Dawn Ellis
Vacation 2001
Mackinac Island - Great Lakes - Niagara Falls
Day 7 - Friday, August 31th, 2001
Friday, we arrived in Niagara Falls, the Canadian side. As we drove past the falls, the sun shining on the heavy cloud of mist created a brilliant rainbow. We continued down stream to the Cable Car crossing and rode the cable car across the gorge and the whirlpool below.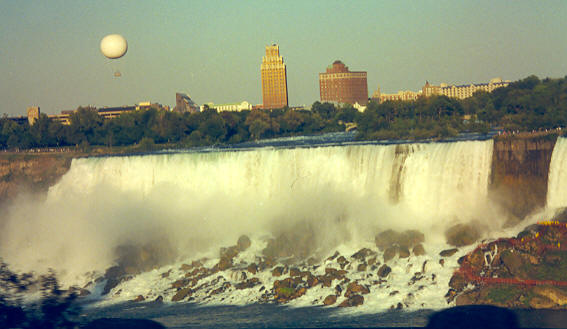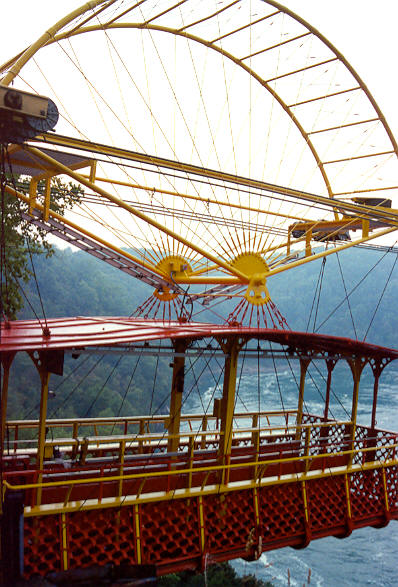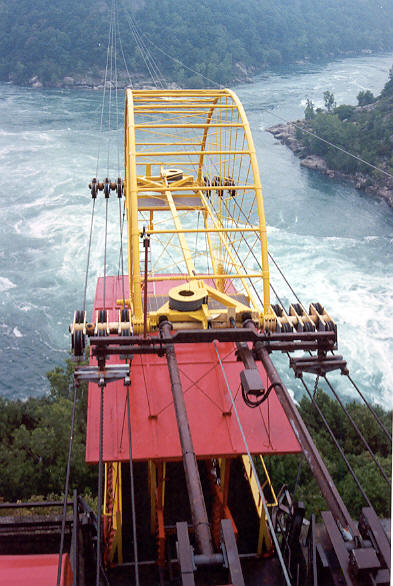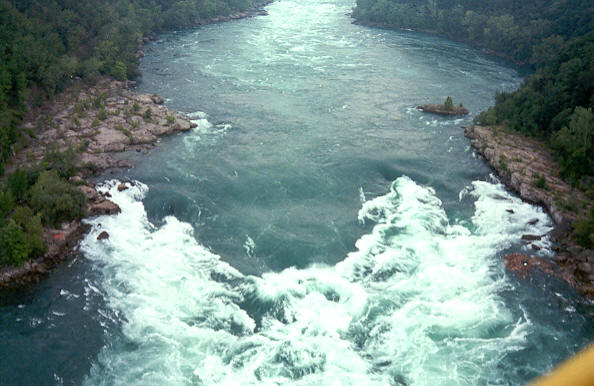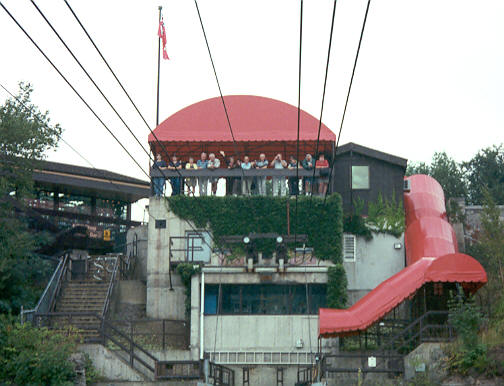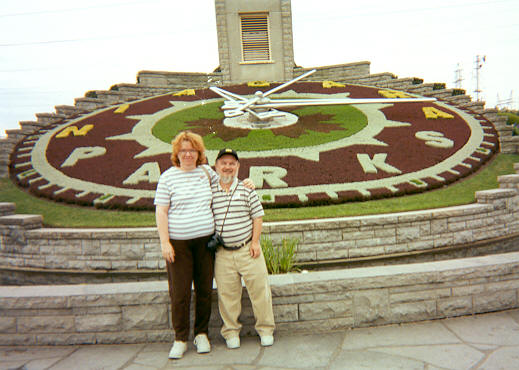 We rode up the glass elevator to the top of the Skylon Tower and had a delicious lunch in the revolving diningroom with a spectacular view of both the American and the Canadian falls below.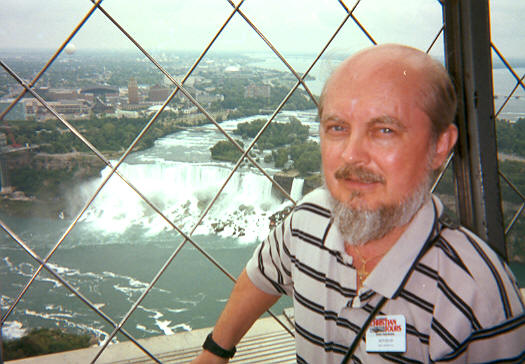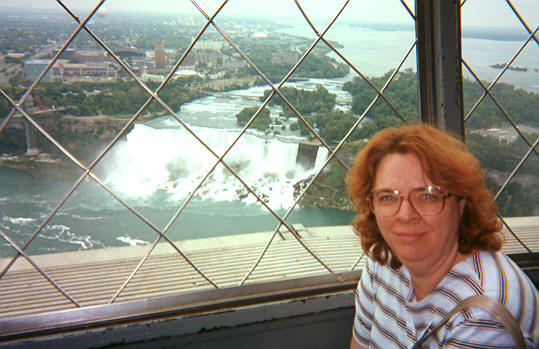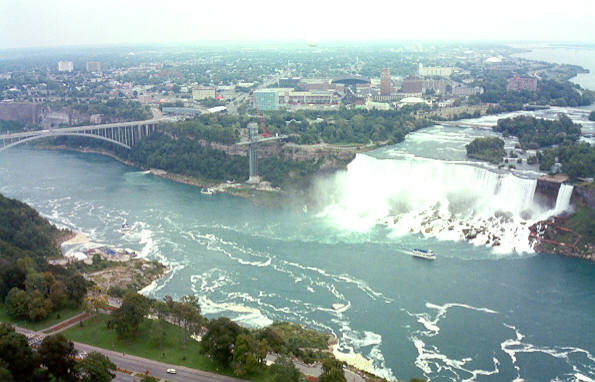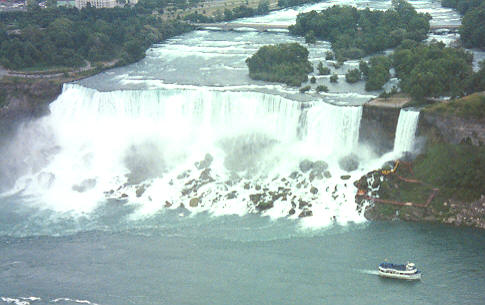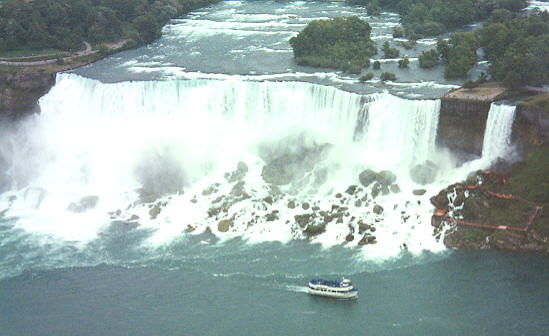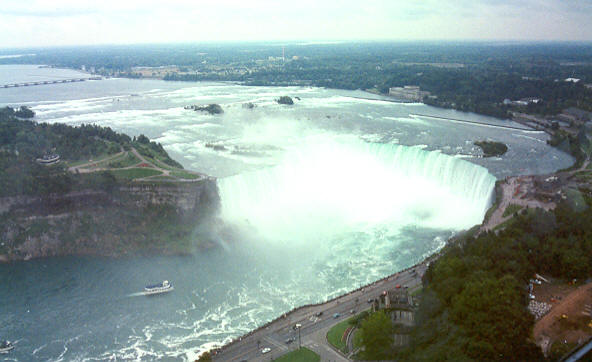 After lunch, we took a thrill ride on the Maid of the Mist. As we got closer and closer to the Canadian falls, the mist of the falls engulfed us, the thundering water plunged down just a few feet away from us, and our thin plastic rain coats were no match for the drenching we got! We stood in awe and amazement in the midst of God's creation. After dinner, we walked down to the observation platform to see the falls bathed in ever changing colored lights.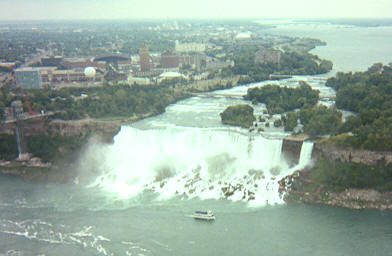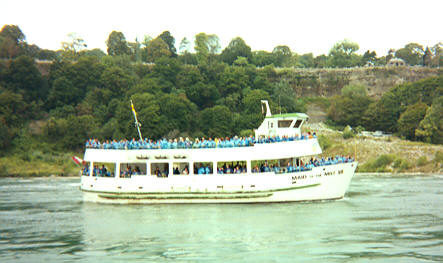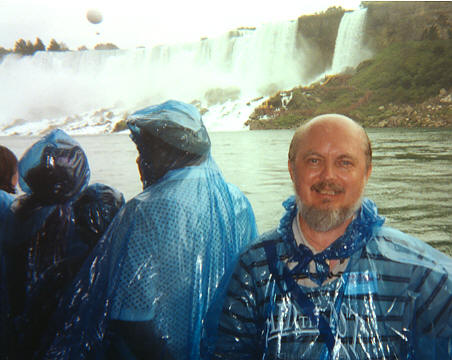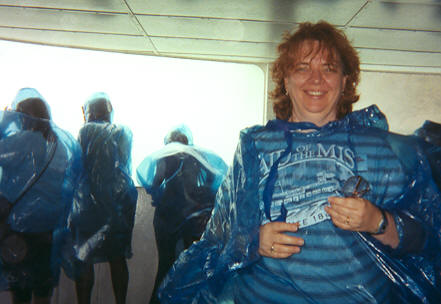 Shortcuts to Pictures: Day 1 - Day 2 - Day 3 - Day 4 - Day 5 - Day 6 - Day 7 - Day 8 - Day 9
Vacation 2001 - Ken & Dawn Ellis